- NHL roster freeze allows players to be free during holidays
NHL 18 is a hockey simulation game developed by EA Sports based on the National Hockey League, published for PS4 and XboxOne. The game also features several game modes such as: Hockey Ultimate Team, Online Mode, revamped version of "be a GM", Manager Mode, Franchise Mode etc
Greg Millen thought he had an extension from the St. Louis Blues to celebrate at Christmas in 1989.
Instead, he was traded. So there he was, sitting in the living room with his family as a Quebec Nordiques executive brought logo-covered pyjamas and gifts for his three young daughters to convince the goaltender to report to his new team.
The very next year, on Dec. 21, 1990, the Pittsburgh Penguins traded Rob Brown to the Hartford Whalers for Scott Young, and on Dec. 23, 1991, the Los Angeles Kings traded Corey Millen to the New York Rangers for Randy Gilhen.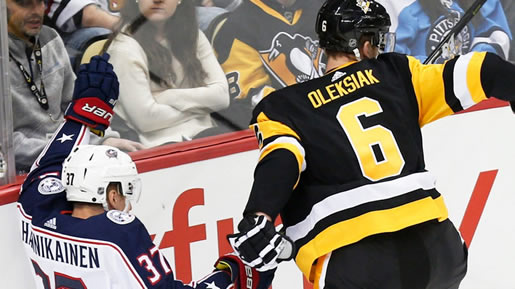 No deals have been made that close to Christmas in the decades since thanks to an oddity in major North American professional sports: The NHL's holiday roster freeze, which allows players to breathe easy for more than a week each December. Teams can't trade, waive or loan players to the minors from Dec. 18 at 11:59 p.m. to Dec. 27 at 12:01 a.m., save for a few injury exceptions.
Players can be traded or waived in the NBA and released in the NFL on Christmas Eve or on the holiday itself. The NBA's Houston Rockets waived guard Jeremy Lin on Christmas in 2011, the New Orleans Pelicans traded Ish Smith to the Philadelphia 76ers on Christmas Eve in 2015 — leading to the release of Tony Wroten — and the Pittsburgh Steelers cut running back Daryl Richardson last year on Christmas Eve.
The NHL's closest trade to Christmas in recent years came in 2015 when the Montreal Canadiens dealt Ben Scrivens to the Edmonton Oilers for Zack Kassian on Dec. 28 after the freeze ended. Coaching moves are more common. Toronto's Ron Wilson announced his long-since-signed contract extension on Christmas 2011 and the New Jersey Devils fired Peter DeBoer on Dec. 26, 2014.
The Penguins beat the freeze Tuesday by completing two trades, acquiring Dallas Stars defenceman Jamie Oleksiak, but everyone knew it would be quiet on the transaction front beyond that.
Plan family stuff
"We have a busy schedule for the most part throughout the entire year, so it's nice to have a couple periods of time there where you know nothing's going to happen just so you can plan family stuff," said Washington Capitals defenceman Matt Niskanen, who was traded from Dallas to Pittsburgh in February 2011.
The NHL's holiday roster freeze is spelled out in the collective bargaining agreement and traces its origins to the 1992 strike that was largely about playoff bonuses and free agency. A memorandum of understanding signed in 1993 included reference to a Dec. 19-27 roster freeze for trades and waiver. The wording was put into the CBA in 1995 and it was extended to minor league loans coming out of the 2004-05 lockout.
"It was just something where guys once they could go into the holidays where it wouldn't disrupt their holidays," said Young, who's now the Penguins' director of player development. "If we're in all kinds of trade rumours and we make it to right around Christmas, let us just leave peace of mind where we can relax over the holidays and try to enjoy them."
The NHL used to play games on Christmas like the NBA, but that stopped after 1971. There are no games from Dec. 24-26 — an extra day off was negotiated in 2013 — and with the physical break comes a mental rest.
It can create some roster juggling and a few complications, especially with the salary cap involved, but the holiday freeze is largely regarded as humane.
If You Looking For An Good Place To Buy NHL 18 Coins, Then We Are The Best Choice For You To Purchase
Cheap NHL 18 Coins
. Since 2011, We Have Been Doing Business Of Many Game Gold With Good Fame. Our Website Have Been The Reliable Coins Provider Of Many Buyer. If You Have Been Tird Of Loosing Face To Your Friends, Why Not Come To Our Website? Buying NHL 18 Coins Could Help To Build Your Own Need All-Star Team And Beat Your Competitors. You Can Always Get Cheaper NHL 18 Coins Securely. So Why Need To Wait? We Provide The Cheapest NHL 18 Coins On All Of The Platforms: Playstation 4, Playstation 3, Xbox One, Xbox 360 And Pc. Meanwhile, We Have All Kinds Of Delivery And Payment Ways For Your Convenience. We Think That Our Many Years Of Selling Experience Could Help Us To Give You The Best Service. Should You Have Any Questions, Please Contact Our Website Support Who Is 24 Hours Online.
Login
Contact Us
Contact Us 24 Hours Online
24/7 Online Support
Tele : 0086-13389653886
Email: Support@GamersCome.com
SKYPE: mmovip@outlook.com
Live Chat
Notice
(1) Normally, We Would Only Deliver Gold According To Your Order Details. Once We Have Delivered The Gold, Your Order Is Completed.
(2) Our Website Is Not Responsible For All Of The Reasons Because Of Buyer Using Illegal Leveling And Gold Service, Filling In Incorrect Order Details. If Happens, Buyer Should Take All The Responsibility Himself/Herself.
Why choose Gamerscome.com?
Cheap Price
100% Handwork And Stable Stock Inventory Makes 100% Cheap Price In The Market.
Instant Delivery
99% Of Gamerscome Orders Will Be Delivered Within 5-30 Mins.
Security
We Guarantee All Game Gold And Service With 100% Handwork And 100% Security.
7/24 Customer Sevice
We Supply 7/24 Online Help Until You Happy.